Aaryabhatta Arts & Science College
PRESIDENT
MR. AJAY MISHRA
UBSS, RAIPUR
In 2003 We Started UBSS As A Education Provider With The Simple Goal Of Providing Quality IT Education And Skill Development Training At Affordable Cost And Free Of Cost. Today UBSS Has Overshot All Expectations In Bridging The Knowledge Gap Between Industry And Aspirants. The Hard Work, Sincerity And Determination Have Stood Us In Good Stead And Help Us To Launch Global Careers In The Sphere Of Skill Development And IT.
Initially UBSS Was A Concept For The Betterment Of The Society, For The Welfare Of The Backwards, Downtrodden, Destitute And Minorities In Tribal Area. Gradually With The Unconditional And Active Participation Of The Honorable Members Of This Organization, The Private Organizations And The Immeasurable Support Of The Government, The Concept Has Finally Taken The Shape Of UBSS.
At Present The Organization Is Dealing With Primary Education In Tandem With National Literacy Mission, Organizing Skill Training Camps In Remote Rural Areas To Reach Wide Stretch Of Needy, Generating Self-Employment Through Training In Small Groups And Introduction Of Vocational Training Facility In Our Own Well-Furnished And Equipped Campus. We Are A Registered Training Provider Of Many Govt Departments To Provide Training To The School Drop-Outs, Part-Time Workers, Unemployed Youths, House-Wives And Members Of Minority Community In Order To Generate Self-Employments In Its Full Capacity.
With The Above Objectives, We Ensure That This Institute Will Actively Take Part For The Future Indirect Development Of The Country And Direct Betterment Of The Needy.
---
Life Is A Field Of Unlimited Possibilities, Evolving Interests, Building Up Perseverance And Facilitating Development As The Way To Realize These Possibilities. Let Us Think Of Education As A Means Of Developing Our Greatest Ability, Because In Each Of Us, There Is A Private Hope And Dream Which If Fulfilled, Can Be Translated Into Benefit For Everyone And Greater Strength Of Our Society And Nation. Creating Landmarks By Stimulating Conceptual Learning & Strengthening The Roots, We Are Today The Proud Torch Bearers Of Global Learning & Awareness Through Knowledge And Skills. We Instill Self-Confidence By Cultivating Talent In The Learners On Their Voyage Of 'Life'. We Aim To Be A Melting Pot Of Varied Values & Cultures, Thereby Cultivating Tolerance, Integrity, Empathy, Endurance And Commitment. Being A Passionate And Ardent Believer In Education, I Take Pride In Inspiring, Emphasizing & Empowering The Future Citizens Of The Globe, Giving Them An Enriching Educational Experience With Equitable Access To An Updated Curriculum. , Leadership And Perseverance And We Help Children Nurture These With Integrity. We Believe In The Culture Of Excellence In All Aspects Of Education And Even The Sky Is Not The Limit For Us.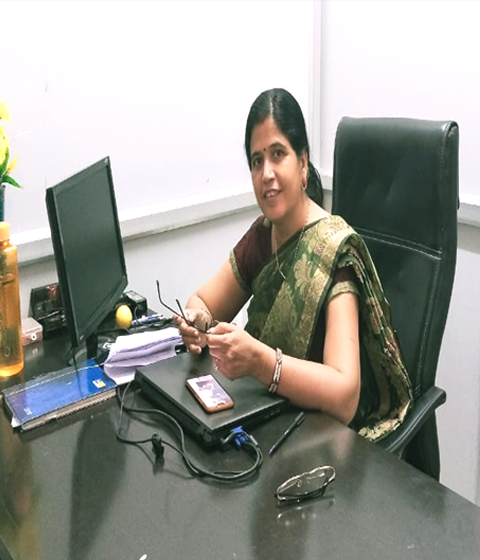 SECRETARY
MRS. SANGEETA MISHRA
UBSS, RAIPUR
---
MANAGEMENT HEAD
MR. SANDEEP SINGH
UBSS, RAIPUR
Inventions And Innovations Are The Key Concepts On Which He Wanted To Lay The Foundation Of UBSS. In This Mission, One Of The Most Important Step Was Introduction Of Outcome Based Learning In Which Emphasized On The Need To Think And Design The Outcome Of Learning. In Other Words, It Was A Serious Attempt To Design The Practical Approach To Theoretical Learning In The Current Scenario. Another Step Is Introduction Of EDRP System To Minimize The Informational Space And Bring Transparency In The Working System Among Students, Staff And Management.
"We Want To Work Together With All Of You To Proceed As Far As Our Vision, Mission, Talents, Resources And Dreams Lead Us. With Your Support, The Only Direction We Can Go Is Onward And Upward."
I Understood That The Success Of Any Professional Education Institute Is Often Calculated By The Success Of Its Training And Placement Department. Hence, We Strived Hard For The Enhancement Of This Department. We Are Successful To Bring Numerous Companies And A Good Number Of Campus Selections During The Years.
'A Dream Does Not Become Reality Through Magic; It Takes Sweat, Determination And Hard Work'.
---
Dear Students, I Have The Pleasure To Welcome You To Our Institution At The Commencement Of The New Session. The Vision Statement Of AARYABHATTA ARTS & SCIENCE COLLEGE, KOPRA Reiterates The Need Of Nurturing, Caring And Competent Professional In Various Fields, And Since Education Is A Social Phenomenon We Shall Definitely Reap Benefits Both Short Term And Long Term Through This Vision. Here, We Offer You Arts, Science & Computers Degree Courses To Choose From. The College Administration And The Teaching Faculty Are Committed To Guide The Students To Accomplish Their Best Possible Faculties For An Overall Development Along With Co-Curricular And Extracurricular Activities. The Student Must Understand The Value Of Becoming Embodiment Of Discipline And Behavior And Conduct Themselves To Make This College A Model Peaceful Learning Centre. We Will Work Hard To Make Sure Our Students Are Provided With The Environment And Facilities They Deserve.
I Assure You Of My Maximum Possible Attention At All Times. I Wish All The Students Joining This College Good Luck And Promising Career.
A Quality Of Any Learning Experience Relies On Four Factors :
The Quality Of Staff
The Environment Where Students Learn
What We Teach And How We Teach It
The Partnership Between All Involved With Learning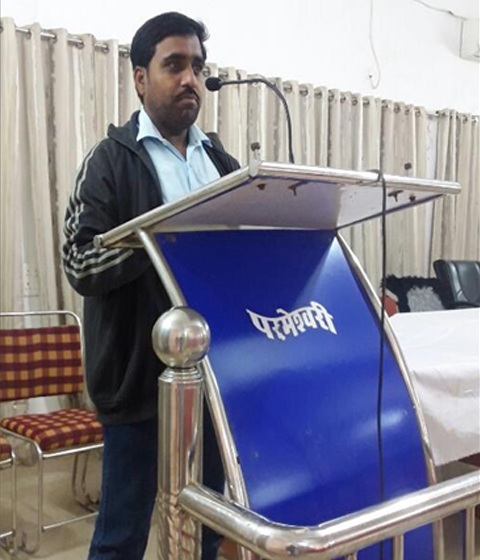 PRINCIPAL
MR. RAVI KUMAR JANSWAMI
AARYABHATTA ARTS & SCIENCE COLLEGE, KOPRA